Jogibaer5000
Hello,
I just bought Captain Plugins.
I got the download Link and the VIP Code.
After Installation I pasted my VIP into Captain Chords.
BUT:
After clicking on "Get in", there was an error message
like you see on picture.
The message means in english: Error while sending data.
I have a stable 100 kbit Internet connection.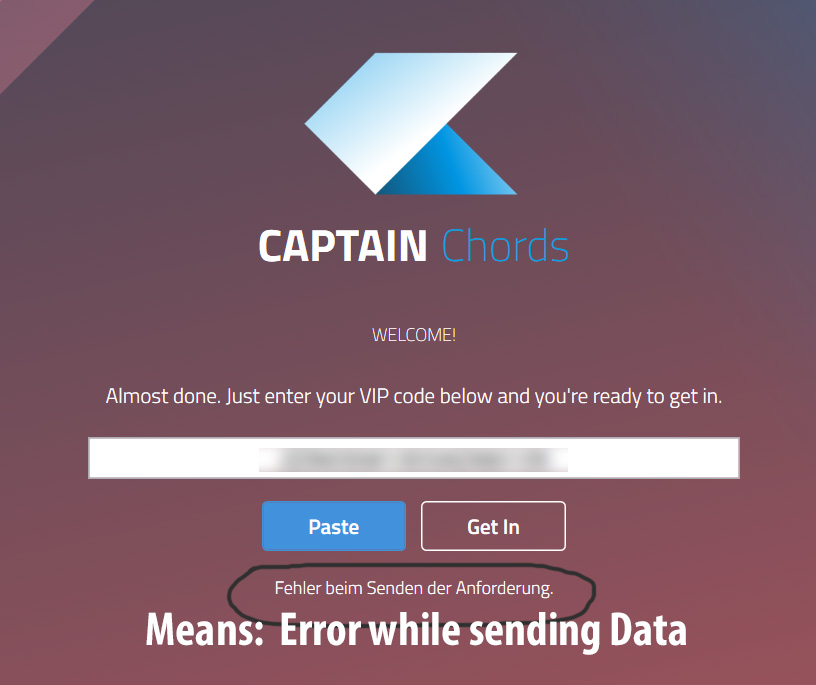 So what can I do?
Kind regards
Jogi